WHAT OVERLENGTH TO CHOOSE?
Barefoot footwear works on the principle of leaving room in front of the toes - this is called the "overlength", and it's the difference between the length of the foot and the inner length of the shoe. This is the space in front of the toes designed to allow the foot to work as it naturally wants to, as if walking barefoot. For our shoes an overlength of 3-5 mm will suffice. The leather is soft, and will adapt to the contours of your foot as you wear the shoes in.

HOW TO MEASURE YOUR FEET CORRECTLY?
Please measure your feet carefully before buying. Use only this guide for measuring your feet, it's accurate, and won't take you more than a few minutes.
You can measure the correct length of the foot using this guide: How to measure the length of your foot
Add an overlength of 3-5 mm to the measured length of your feet to get the size you need.
ARE THESE SHOES SUITABLE FOR ME?
Our shoes are best suited to feet where the big toe is the longest one – the 'Egyptian' foot type, but if your feet are the 'Roman' type where you have toes of the same length as the big toe, you still won't have any problem wearing our shoes.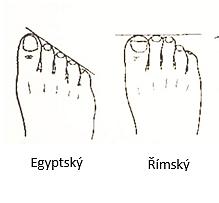 All dimensions that we mention are inner dimensions and they show the inner size of the shoes.
WOMEN'S SIZES
| | ALL-YEAR-ROUND BOOTS, LOW SHOES, MOCCASINS | ANKLE-HIGH BOOTS | BALLERINAS | SANDALS | SANDALS - WIDE FIT |
| --- | --- | --- | --- | --- | --- |
| 35 | 23,1 x 9 cm | 23,1 X 8,8 cm | 22,8 x 8 cm | | |
| 36 | 23,7 x 9,1 cm | 23,7 x 8,9 cm | 23,5 x 8,1 cm | | |
| 37 | 24,4 x 9,2 cm | 24,4 x 9 cm | 24,1 x 8,2 cm | | |
| 38 | 25,1 x 9,3 cm | 25,1 x 9,1 cm | 24,7 x 8,3 cm | | |
| 39 | 25,8 x 9,5 cm | 25,8 x 9,3 cm | 25,5 x 8,4 cm | | |
| 40 | 26,5 x 9,6 cm | 26,5 x 9,5 cm | 26,1 x 8,5 cm | | |
| 41 | 27,1 x 9,8 cm | 27,1 x 9,6 cm | 26,7 x 8,6 cm | | |
| 42 | 27,8 x 10 cm | 27,7 x 9,8 cm | 27,5 x 8,8 cm | | |
| 43 | 28,6 x 10,1 cm | 28,5 x 9,9 cm | 28,2 x 9 cm | | |
| 44 | 29,2 x 10,2 cm | 29,3 x 10 cm | 28,8 x 9,1 cm | | |
| 45 | 29,9 x 10,3 cm | 30 x 10,2 cm | | | |
| 46 | 30,6 x 10,5 cm | 30,6 x 10,3 cm | | | |
| 47 | 31,2 x 10,6 cm | 31,2 x 10,5 cm | | | |
| 48 | 31,8 x 10,7 cm | 31,8 x 10,6 cm | | | |
MEN'S SIZES
| | ALL-YEAR-ROUND BOOTS, LOW SHOES |
| --- | --- |
| 35 | 23,3 X 9,6 cm |
| 36 | 24 x 9,8 cm |
| 37 | 24,6 x 10 cm |
| 38 | 25,4 x 10,2 cm |
| 39 | 26 x 10,3 cm |
| 40 | 26,6 x 10,4 cm |
| 41 | 27,3 x 10,6 cm |
| 42 | 28 x 10,8 cm |
| 43 | 28,8 x 10,9 cm |
| 44 | 29,3 x 11 cm |
| 45 | 30 x 11,2 cm |
| 46 | 30,6 x 11,4 cm |
| 47 | 31,2 x 11,6 cm |
| 48 | 31,8 x 11,8 cm |